Our COVID-19 Measures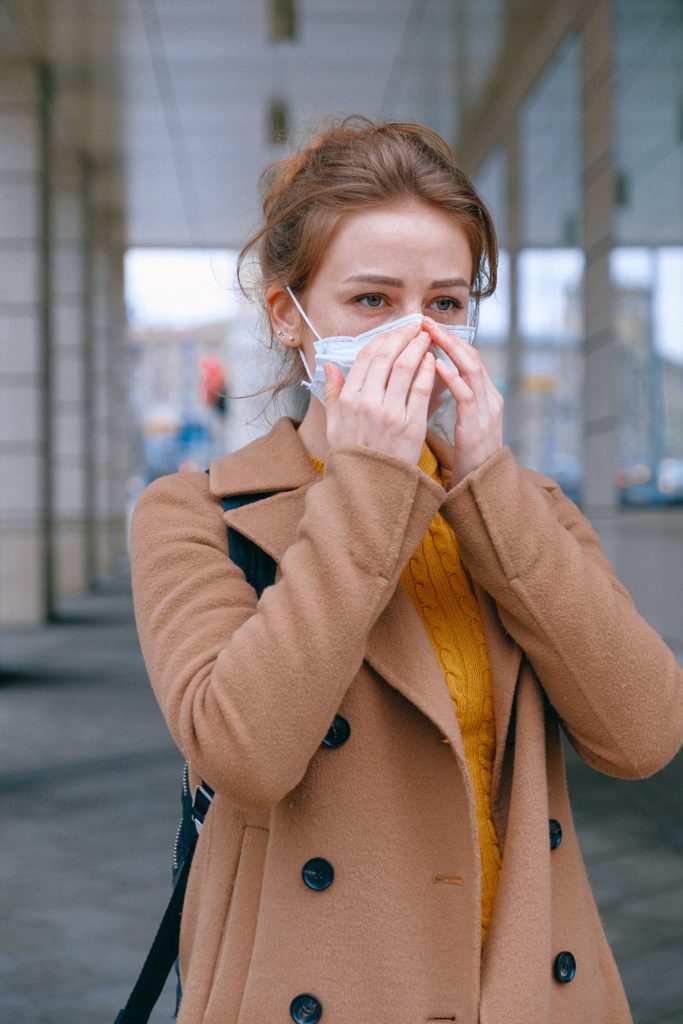 We were closed for 7 weeks at the beginning of this pandemic. During those 7 weeks we took a close look at all aspects of the patient experience to do things in such a way that is safe for everyone. Our goal is efficient, thorough care with minimized risks for you and for us. We ask for your patience while we navigate through this new and difficult time. The following protocol is in place to keep both our patients and our staff safe and healthy. We want to  remain open to care for all of your eye care needs and to do that, we have strict protocol that we are following.
Coming into your appointment:
Our door is locked. At this time, all patients will be waiting in their car instead of the waiting room. When you get to our parking lot, you will call our office (603-742-7371) to let us know you are here. At that time, we will be asking you a few health screening questions and recording any medications (names only, no dosages) that you are taking, so please bring a list with you. Our list of of screening questions includes – cold, cough, sore throat, shortness of breath, fever, GI symptoms, loss of smell or taste. We will also be asking you if you have been traveling within the last 14 days. If you answer yes to any of these questions or if you have tested positive for COVID-19/have had close contact with anyone who has COVID-19, any appointments should be rescheduled until you are symptom free for 2 weeks.
All patient's temperatures will be taken with a no-touch thermometer out in their car before they come into the office. If this measures at or above 100° F twice, you will be asked to return home and reschedule your visit to another time.
Face masks (a clean medical or cloth face covering, no valved respirators) are required for all patients entering the office. You will be expected to wear the mask for the entirety of your visit, and expected to wear it properly (covering your nose, mouth and chin).  If you do not have a mask, please let us know and we will provide you with one. Our supply is limited so if you do have one, we appreciate you wearing it in. Our policy is for no gloves to be worn into the office. If you do have gloves on, we will ask you to remove them before coming in.
Please come to your visit alone. Under 16 may bring in 1 parent/legal guardian if they are uncomfortable, and those requiring assistance may bring in 1 caregiver. Our exam rooms are too small to accommodate others in this time of social distancing. Our waiting area is also closed off, so members of your household who come with you should please be prepared to wait in the car.
Once entering the office, you will be asked to remove any gloves and wash your hands or use hand-sanitizer. Any personal belongings (jackets, purses, wallets, glasses, keys, etc.) will be placed into a sanitized bin to carry with you from room to room. Please limit what you bring in. We are trying to prevent any personal items being put on chairs or countertops.
During your exam:
At this time, our doctors strongly recommend that all patients due for retinal health evaluation have the Optomap Retinal Imaging in place of dilation as it is quicker and safer for both you and the doctor. This does add a $29 cost to your visit but may save you the dilation procedure (the doctor may specify imaging, dilation or both for certain situations).
You will notice we have invested in air purifiers and they are distributed throughout our office to help disinfect our office.
Our optician is here and helping patients. Patients are being seen on a first-come, first-served basis. Patients wanting to see the optician for new glasses, adjustments or repairs are to wait in their cars. Their temperature will be checked upon coming into the office and they are required to wear a mask. One patient will be in the dispensary at a time, so we ask for your patience if there is a delay. Our office invested in a multiple frame sanitizing unit so that all frames that are tried on will be sanitized before they are put back out on display.
We will be diligently wiping down rooms between patient encounters, as well as all our public areas. We ask that you touch as few things as possible in the office but know anything touched will be wiped down afterwards. Our staff will be opening all doors for you.
We ask that all payments be made with credit card at the end of your appointment. We will not be requiring signatures at this time.
Our Staff:
The same protocols we are instilling for our patients will be required for our staff. All our staff will be wearing masks at all times during the day. You may see the doctors with face shields, gloves, and/or lab coats depending on their comfort level and the type of visit.
The temperature of all staff will be checked twice per day. If we receive any reading over 100° F, they will be sent home.
All staff are required to wash their hands frequently during the day and supplement it with frequent hand-sanitizing.
We have allowed more time between each appointment to allow for more disinfecting.
Our front desk windows will not open to their entirety to provide a barrier between the patient and staff.
Please, alert us immediately if you were at our office for a visit and discover a fever or symptoms afterward. We have established protocols for these situations but the sooner we know exposure may have occurred, the better we may handle this.
Thank you for entrusting us to care for you, especially in this new environment. We wish you and your family good health.